Stuck in a contract with another appraisal software vendor?
Switch to TOTAL and we'll buy out your existing contract
With our Buyout Program, you get a prorated discount on TOTAL for what you've already paid your software vendor over the past 12 months. That means you could even switch for free!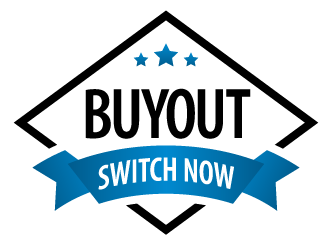 Thanks!
We'll be in touch.
Here's how it works
If you've paid your current vendor $600 for 12 months and have 6 months left on your contract, you'll get a $300 credit toward your purchase of a TOTAL bundle.
Since TOTAL Essentials is just $728 (including location maps, flood and census data, UAD XML delivery, mobile, MLS importing, and much more), you'd pay just $448. If your discount is even higher, you could get TOTAL for free! Calculate your savings now!
Best of all, you'll have 100 days to put TOTAL to the test. We're so confident in our products, we back every one with our 100 day, 100% money back guarantee. If you don't love it, we'll refund every penny.
* The 100-day, money-back guarantee is applicable on new purchases only.
Simply fill out the form to the right and we'll reach out soon to review your invoices, confirm your discount, and get you started with TOTAL.
You have such a great team of professionals. I am so glad I came over from ACI. I've been with a la mode for several years, and you guys are the best."