PropertyAssist®
The fastest, safest, and best way to get information from the homeowner to your appraisal WorkFile.
How it works
FAQ
User Guide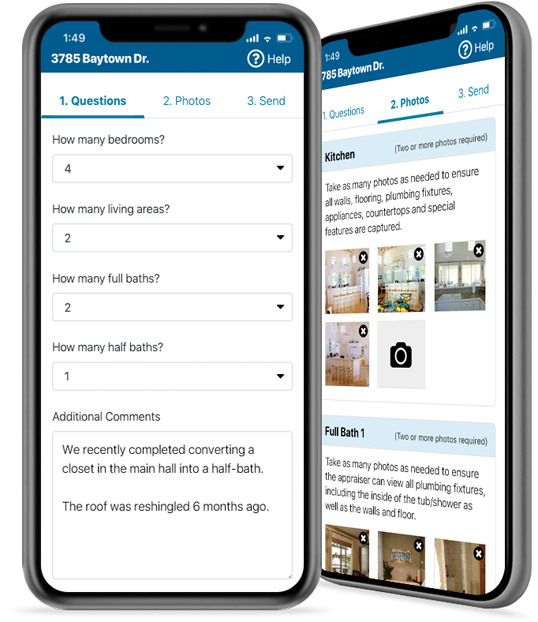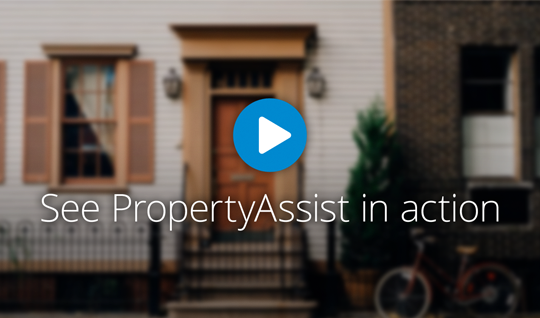 Introducing PropertyAssist, a new, free tool to help keep you safe and working during this unprecedented time. Keep your social distance and continue to work under the temporary appraisal guidelines announced by Fannie Mae, Freddie Mac, and HUD with the help of PropertyAssist. Now, you can conditionally decline onsite inspection orders and let your clients know that you'll accept under the new COVID-19 guidelines.
Read the GSE's announcement
See how this will impact your appraisal reports
Get the information you need,
straight from the homeowner
Using a web-enabled device, PropertyAssist walks the homeowner - not you - through the process
of gathering interior and exterior photos of the home that helps you complete your report. There are no apps to
download or complicated instructions for you or the homeowner.
Here's how it works:
To get started, click

PropertyAssist from the Data menu in TOTAL.

Generate and share the

link with the homeowner via text or email.

Homeowner clicks the link,

answers a few questions, takes the photos, and clicks submit.

Information is securely sent to

your report's WorkFile and the Photos PowerView.
Add information to your report without the extra steps
Unlike other third-party tools, PropertyAssist grants you immediate access to everything you need, right inside TOTAL. You can easily drag and drop report-optimized photos, with labels, into the appropriate slots. There's no copy-and-paste and no need to log in to multiple products. With this information flowing directly into the WorkFile and stored with the report, you'll be prepared for questions should they arise.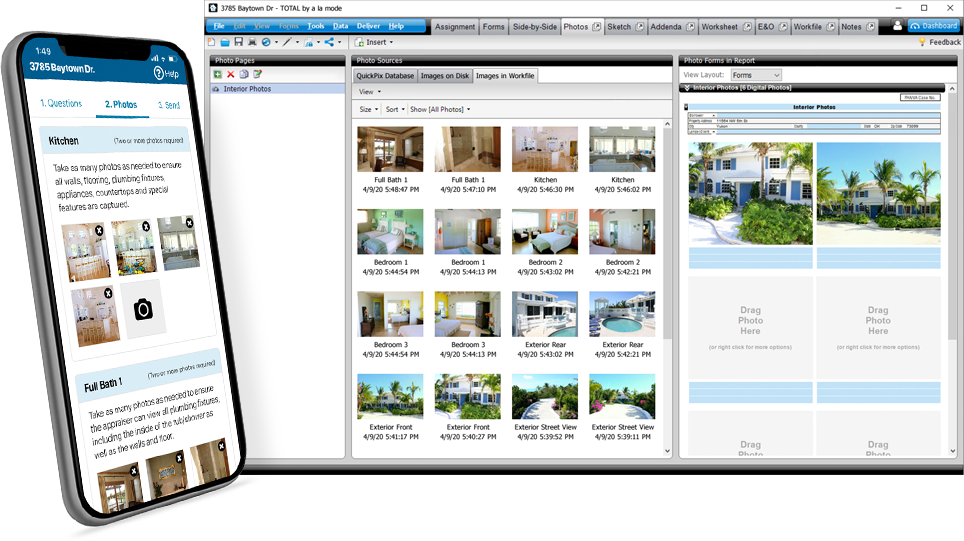 PropertyAssist was built for you so you can continue to keep yourself and your family safe during this time. Under these temporary guidelines from FHFA and HUD, we want to put this tool in your hands so you can manage your business the way you see best.
PropertyAssist is ready
to use and free to our customers during the COVID-19 pandemic.