When Jesse Garza purchased a storage unit for some of his family's belongings, he never thought it would become a temporary office for his appraisal business.
As Hurricane Harvey slammed into the Texas Gulf Coast, the Garza family hunkered down in their home just outside of Houston. As they watched floodwaters continue to rise, the family fled to their neighbor's two-story home for refuge where they later were rescued by volunteers.
"We watched from our neighbor's second-story deck as our home was engulfed by water," said Garza.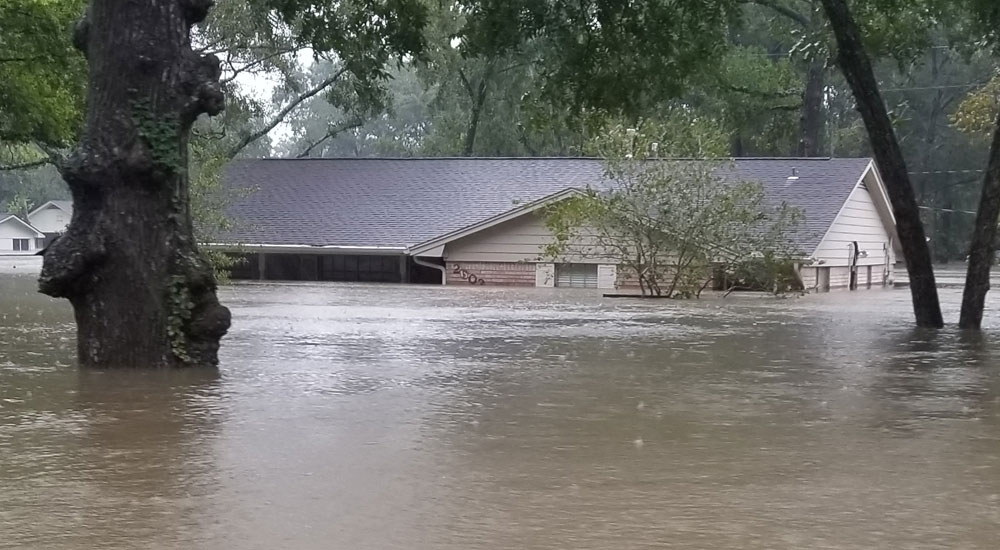 "Nothing can prepare you for the emotion you
feel as you watch something like that happen."
In just hours, the Garza family lost their home and the place that Jesse had run his appraisal business, Texas Valuations, for the past 12 years. "All that matters is that my family and I are alive," said Jesse. "Others, including my friends, lost their lives. We lost possessions. You can't be mad at that."
The family was taken to an area shelter where they were reunited with Jesse's sister. "Fortunately, my sister's home wasn't affected," he said. For now, Jesse, his wife, and their three children will be staying with his sister and her family in Houston until they are able to rebuild.
As for what tomorrow brings, Jesse is keeping his eyes on the light at the end of the tunnel. "We're going to get through this," he said. "We have a plan. We'll go back to our home and evaluate the damage, salvage what we can, and start rebuilding."
Jesse's plans also include getting Texas Valuations up and running again and will be turning his storage unit into a temporary office. "We've already got it insulated," said Jesse. "My family needs me to work. My community needs me on the road, inspecting properties, and taking pictures. I have a purpose and a reason to move forward."
Clients waiting on reports have been understanding of the situation and offering help when they can. "I asked them to give us some time to set up the workstation," he said. "Thankfully, they have been working with me on the turn times for their reports."
The Garza family is very thankful to the volunteers and others who have contributed in some way to help him, his family, and others impacted by Hurricane Harvey. "The outpouring of support that we've received from others is humbling," said Garza. "From the volunteers from Lufkin who picked us up in a boat, to companies like a la mode who are helping me get my business back up and running again — I don't have enough words to describe the gratitude my family and I have."
For the Garzas, the devastation left by Hurricane Harvey is minuscule when compared to the blessings they've had from others that were once strangers and now friends.
"This has been a wake-up call. Before this, our country was divided, and now we've joined together — neighbor helping neighbor. When your time comes to help others, learn from this moment."

Interview by Renee Wilson, Product Marketing Manager