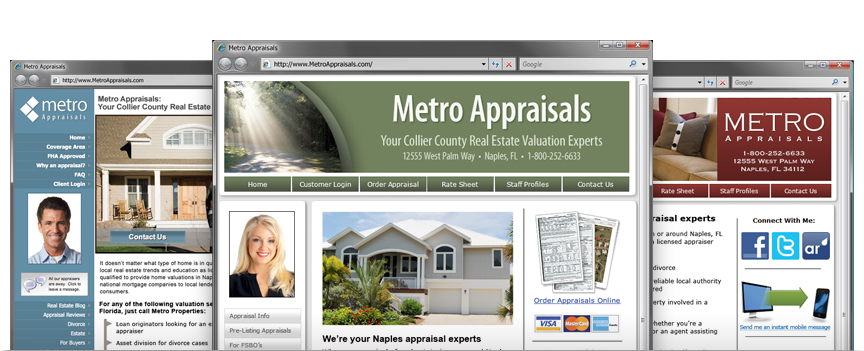 Generate non-lender work, efficiently accept orders, and stay in touch with clients
Business today is conducted almost entirely online, so having a website is a must. You need a company website where current clients and prospective ones (including non-lenders like attorneys and homeowners) can learn about your services and order an appraisal.
But there's a big difference between your average website and an Appraiser XSite that actually brings you high-fee orders and showcases your expertise. With XSites, you get an easy-to-use, professional-looking website with content that attracts new non-lender clients and keeps the old ones coming back with online ordering and easy ways to contact you.