Bill Roark owns and operates Roark Residential Appraisal Services in Oklahoma City and has been an independent residential real estate fee appraiser since 1976.
As a 40-year veteran appraiser, Bill Roark thrives despite the many changes the industry has seen over the years. As we sat with Roark in his office, we learned that one of the keys to his resilience has been his eagerness to adopt new technology. Roark has been an a la mode customer for almost twenty years, and an Elite member for over a decade.
Unlike many of the offices we visit, his is nearly paper-free too. In fact, Roark was one of the early adopters of using paperless mobile tools in the field. He started sketching on a Lenovo tablet with sketching apps in 2009 — long before tablets gained the popularity they claim today.
When TOTAL 2013 debuted, Roark moved to TOTAL for Mobile™ with an iPad for the easy integration between his tablet and TOTAL on his computer. Like many Elites, sketching without paper saves him time on every single report.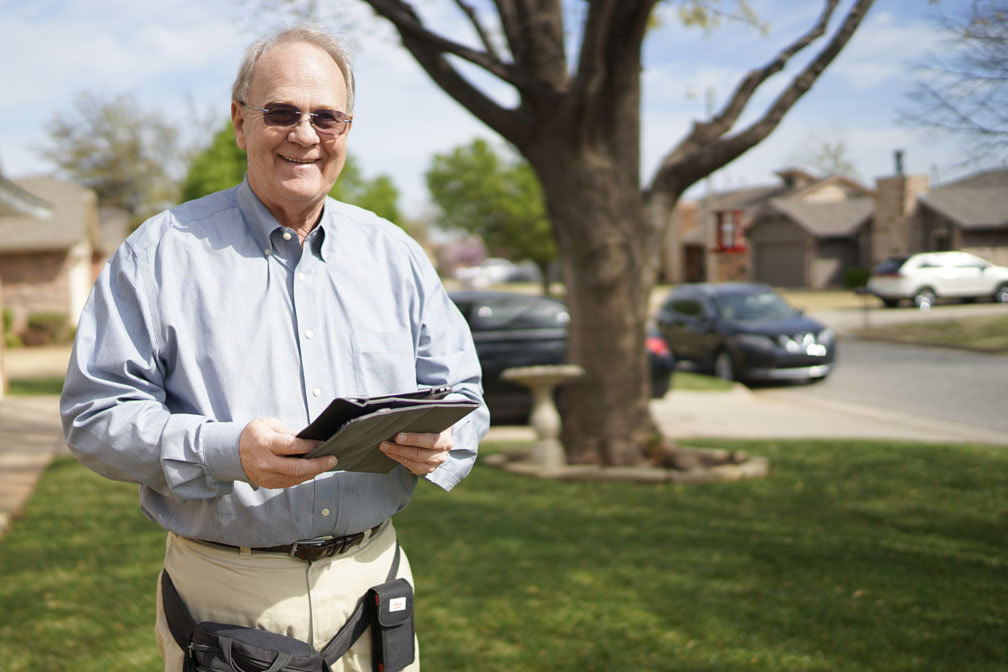 "As far as TOTAL for Mobile goes, it takes a little longer to look at the house, maybe five minutes, using the app. But you save 20-30 minutes when you get back to the office because there is minimal editing of the sketch and a lot of data transfers into the form where it's supposed to be."
Roark puts his years of experience sketching on tablets to work on his daily inspections. He said for 90 percent of the homes he inspects, he's able to finish the inspection plus his sketch in about half an hour or less. He also uses a DISTO to boost his accuracy and save time measuring.
For Roark, the accuracy of TOTAL for Mobile helps him save time once he gets back to the office, and he says he only spends about five minutes editing each sketch he completes.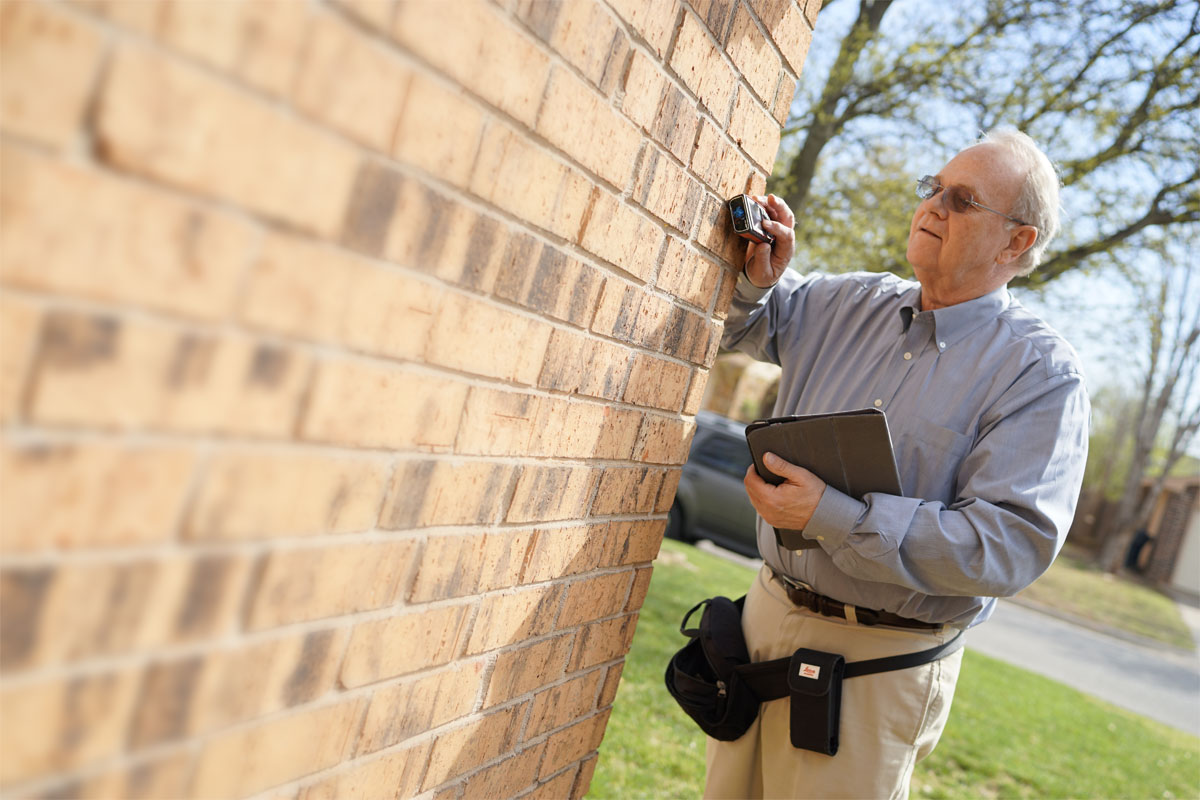 "The most important reason to use TOTAL for Mobile is the confidence knowing exactly how a house 'squares off' before you leave the property. This is especially true for unusually-shaped houses and complicated upper levels."
"You eliminate those times when you realize, sitting at your desk the next day, that you have to go out and re-measure a property," says Bill.
Once he's finished with a report, he sends his files to the Titan Drive for paperless storage. He was using it to protect his files even before he upgraded to the Elite System, and for the past five years he's been using it to go almost 100 percent paperless.
He said he backs up his files without having to think about it, and if he has a crash or moves to a new computer, restoring them is a breeze. He loves that Titan Drive restores his settings too. "Titan Drive easily transfers all my settings and QuickLists without my having to recreate anything," he said.
Roark spends valuable time making sure his reports are precise and thorough. With Titan Drive he knows that if something happens to his computer, or an accident occurs, he won't lose any of the hard work he put into his appraisals. "Titan Drive is basically a set-and-forget tool that you forget you have until you need it. Then, they are like a gift from God."
To appraisers: Roark recommends an iPad for mobile appraising. He told us he'd used other machines in the past that crashed and caused him to waste time during inspections. But with an iPad, he said device crashes were minimal, and so was the re-boot time.
The products Bill mentions are TOTAL, TOTAL for Mobile, Titan Drive, and the Elite System. Visit alamode.com to get started with any of these products, or try our Seminars on Demand to learn how to go paperless.