Chuck has been appraising since 2006. He's used multiple software platforms, but prefers a la mode over the competitors because of the time-saving features and convenience of the Titan lineup of cloud-based solutions.
What software were you using before your switch?
Chuck: I've used ACI, Bradford, and TOTAL. Out of all three, TOTAL is the superior product.
"I've used ACI, Bradford, and TOTAL. Out of all three, TOTAL is the superior product."
ACI is archaic, even with updates they've tried to make. I had a good experience with ClickForms, but the TOTAL and Titan products of a la mode just save me so much time, it's the best choice.
What are a couple of your favorite features so far?
Chuck: The mapping features save me lots of time – no one else had that. Instead of wasting time figuring out where I'm going, I have all my subjects and comps on the same map, on my iPad, with directions that guide me through the whole process.
In TOTAL, I really like the Side-by-Side PowerView layout where I can see more than six comps at once. It makes it really easy to get your comps in and showcase a very defensible opinion of value.
I really like the Titan products too. I've been including analytics from Titan Analytics in all my reports. The unlimited storage with Titan Drive is convenient and I like having everything backed up.
I'm a big fan of the TOTAL for Mobile app, I use it all the time. It's another big time saver. Once I've collected the data in the field on my iPad, if I want to go back in and add a comment to a photo, I can do that by using the speech-to-text, and that makes it even quicker.
How have your interactions with our support and coaching teams been?
Chuck: The Support Team has been very courteous, respectful, and helpful. I've done one coaching session and a couple of webinars, which have been a good experience.
What made you choose the Elite Bundle?
Chuck: Getting everything in one inclusive bundle was why I went Elite. Having been a staff appraiser prior to owning my own business, I didn't really have a customer base. The Elite Bundle gives me all the workflow solutions I need, plus tools to build up and run my business. Getting the web exposure with the included website, and helping me track everything with the Titan products, it all works together to provide what I need.
What would you say to someone who might be on the fence about switching?
Chuck: The biggest hurdle for me about the switch to Elite was the cost. But the amount of time your products save me, and getting everything in one package really proved to be worth it.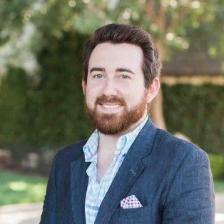 Interview by Hunter Meek, Sr. Professional, Marketing