As a new appraiser, Derek had learned on ACI, but wanted to look around to make sure he got the best software and support possible. He ended up choosing TOTAL, and is extremely happy he did. Here's his story.
How did you get into appraising?
I'm a retired school superintendent. I'd been planning on going into appraisal for a while. I was looking for something to stay busy; something that was challenging and let me get out of the house. So, I got on as a trainee and knocked out my hours over the course of about a year and a half. I finished up in December 2019 and started the process of studying for the exam. But that was about the time that COVID hit, and the testing centers closed. So, I had to wait, but I got certified May 4th and have been going at it ever since.
Had you used other appraisal software before choosing a la mode?
I was trained on ACI. I had no objections to it, and it seemed okay — until a friend showed me TOTAL. I did the free 30-day trial, and it was amazing. One of the things that the people who advised me kept saying was "it's so robust" — it's very robust software. For instance, I was working on templates the other night, and some fields I corrected in the first template updated automatically on others, and I was really impressed with that. I thought I would have to edit every single template, but that information auto-updated across the board if they had the same fields. It's a really smart program that cuts out unnecessary manual work. Of course, there's a lot about TOTAL that I haven't learned, yet, because there are so many things it can do. But just gathering data to do different appraisals is much easier for me than with ACI. It's not even close.
"It's a really smart program that cuts out unnecessary manual work."
It looks like you did the 30-day trial before buying. How was that experience?
I was really happy with the free trial period. I called and got the download instructions and the code and everything, and I expected to get a whole bunch of emails and calls pushing me to buy, but it was different. It was helpful information – here's how to set it up, did you know about this feature, etc. I'll also throw kudos to Tammi in your Sales department. She checked on me several times during the trial period to ask how things were going, which was helpful. You treated me like an adult, but I knew you were there to help if I needed it. It was a great way to get familiar with things before I purchased.
How has our mobile app helped you?
I used to take two tape measures, laser measure, clipboard, tool belt, and other things with me out in the field. Now, I show up with a laser, tape measure, and cell phone. It has cut my inspection time in half, so I love it.
"It has cut my inspection time in half. I love it."
Why did you decide to go with the Elite package?
I like having everything in one package. I like having unlimited cloud storage with Titan Drive a lot. I like the fact that it's really hard to screw that up. When I complete an appraisal, everything in the Workfile, and the report itself, goes to the cloud, so it's impossible to lose anything, in theory. I also love tracking orders, who's paid and who hasn't. I can easily see that at a glance.
How have your interactions been with Support?
The support and coaching have been amazing. I had my first coaching call, and it was very helpful. It was nice bouncing things off a coach, and he made some really good suggestions. I've also gone to a couple of the 30-minute webinars. They've been great. The face-to-face stuff is easy to do, as well. I haven't had to call after hours, but my buddy, who uses you guys, said after-hours support quality is easily just as good.
"The support and coaching have been amazing."
What would you say to someone who's on the fence about switching?
Your software is intuitive across the board. It saves you time in a lot of different ways.
I'm in several Facebook groups for appraisers, so I posted there to get a feel for what people thought who were using it every day. I said I'm an ACI user, and my subscription is about to expire, what should I go with? Within the first hour, the responses were something like 17-to-1 for TOTAL — they said there's nobody even close. The only negatives I've heard were people who griped about CoreLogic having too much of the market base, but that's up for debate. And the way I see it, if they're doing it correctly, what's the problem?
When I got started, the first several jobs I did, I used ACI, but my license with them was expiring, and I wanted to see what else was out there. So, I decided to do the free trial of TOTAL, and I knew within 30 minutes that was the way I was going to go. So, to me, as a brand-new appraiser, I wanted to make sure I was smart about what I chose. I didn't want to just stick with what I had used before. I wanted to make sure I was using what's best.
Overall, I've been really happy with my switch to a la mode.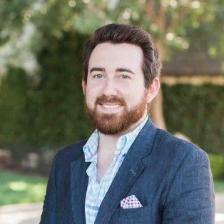 Interview by Hunter Meek, Sr. Professional, Marketing