After 18+ years with ACI, Neal Sommer threw his apprehensions aside and decided to make the switch to a la mode. He knew that powerful mobile tools and world-class support would make a drastic difference in his company's success. (Spoiler alert: He was right). Read on to hear more of his story.
What software were you using before your switch?
Neal: I used ACI from day one (maybe 18 or 19 years ago). But I'm so happy I made the switch to a la mode - the difference is like night and day.
What helped you decide to finally make the switch?
Neal: I went to Appraisal Summit and spoke with Joel Baker and with a bunch of other appraisers. They said mobile was something I should definitely do sooner rather than later. So I looked at a la mode and ClickFORMS, and a la mode just had way more features, especially when it came to mobile.
What are a couple of your favorite features so far?
Neal: Definitely the mobile tools. I had actually tried to go mobile years ago, but it was basically just filling out forms on a tablet, and it was clunky. So I was apprehensive about using an app, particularly for sketching. We do a lot of two-story with basement homes, and it didn't seem like a great idea because I just wasn't sure how sketching would work. But once I started learning it, it was easy. Everyone said it would take an extra 10-15 minutes on site when I switched to sketching on the tablet, but it's not taking any longer. It's faster than the old clipboard in the field. Plus, the time savings of the sketch automatically pulling into the desktop report and not having to resketch anything is huge.
Also, our whole office is saving everything to Titan Drive, which is nice. I love knowing everything is saved to the cloud and that it's all in one spot, backed up, with nothing to worry about.
How has your interaction with support and coaching been, in comparison to what you had with ACI?
Neal: You can't even compare the two. Everyone at a la mode knows exactly what they're talking about. I've had a couple of times where the support rep encountered something they hadn't seen before, but they quickly found the answer.
I love having the 24-hour support. I'm on the West Coast and I do most of my write-ups at night, so it's really nice knowing someone is there if I have a question.
I even called at 2 AM once just to see if anyone would answer, and sure enough!
What would you say to someone who might be on the fence about switching?
Neal: For me, it was definitely more mental. The fear of it was worse than the actual switch process (which is really easy). Within about a week I was up and running. When I first started my switch, I had ACI and TOTAL open at the same time, but it didn't take long to realize TOTAL was going to be faster. Factor in the mobile stuff and it's just so much better.
"The fear of it was worse than the actual switch process (which is really easy). Within about a week I was up and running."
I used ACI for so long, I didn't want to switch. But I just didn't realize how big of a difference good mobile tools would make. With ACI it was so monotonous, where I'd type the entire report from my desk. Using the mobile tools to actually input/finish sections of the report in the field makes my time at my desk shorter and more focused. Having a smoother, faster process has mentally rejuvenated me! I'm really happy with the switch.
"Having a smoother, faster process has mentally rejuvenated me! I'm really happy with the switch."
---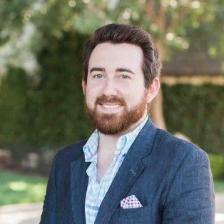 Interview by Hunter Meek, Sr Professional, Marketing